Age:
1988 -
Profession:
First Deafblind graduate of Harvard Law School
Birthplace:
Oakland, California
Location:
SAn Francisco, California
Haben Girma has earned recognition as a White House Champion of Change, Forbes 30 under 30, and BBC Women of Africa Hero. The first Deafblind person to graduate from Harvard Law School, Haben advocates for equal access to information for people with disabilities. Haben holds a B.A. in Sociology/Anthropology from Lewis & Clark College. Because of her disability rights advocacy she has been honored by President Barack Obama, President Bill Clinton, and many others. Based in San Francisco, Haben enjoys salsa dancing, surfing, and traveling the world.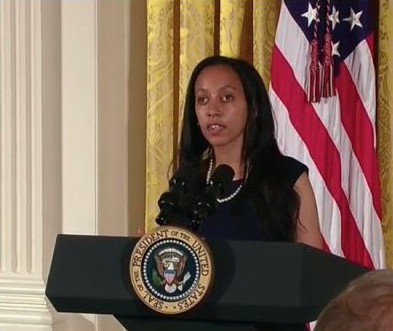 Haben has been featured extensively in media around the world, including the BBC, NBC, Forbes, NPR, and many more. If you work in media, please read this brief guide on producing positive disability stories. You can read Haben's FAQ and featured work.